aBOUT us
The companies forming part of the Mac Med Group are fully owned by Calco Limited, a holding company established in 1993 as a joint venture between Alf Mizzi & Sons Limited (established 1915) and First Gemini plc (established in 1945). With years of experience, high quality brands, hands on management and excellent customer care, we look to the future with great confidence, seeking to continuously broaden our experiences by offering a comprehensive line up of world leading brands.
Building upon the momentum within our Group via our focused and high performing teams, with a 'fit for purpose' structure and processes that also consider our Environmental, Social & Governance obligations, we remain committed to consolidate our solid foundations to sustain continued growth and therefore face these next challenges with great enthusiasm to bring this vision to fruition.
Bringing Technology to the Surface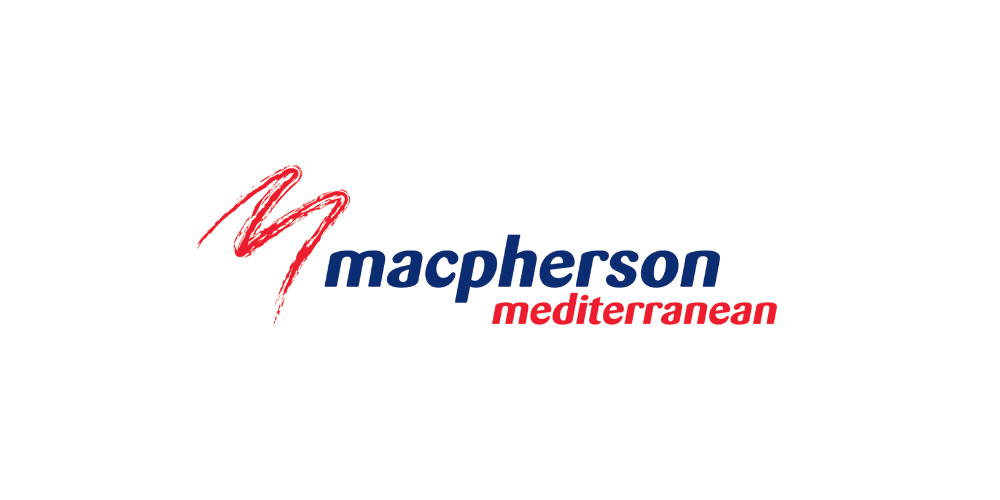 Manufacturers of Decorative Coatings
Set up in 1979 as Pearl Paints Limited and subsequently acquired by Macpherson (UK) which in turn was acquired by Akzo, the Dutch chemicals giant, the Company was acquired by Calco Limited in 1993. The Company is currently involved in the manufacture of paints for the retail, D.I.Y. and industrial trade markets, producing a full range of high-quality decorative coatings under licence for Crown Paints UK Limited (Est. 1777). The product range available includes the popular range of Macpherson® interior and exterior use paints best suited for residential, hospitality, commercial, healthcare, aged care, educational, urban and industrial facilities; and Crown®, the premium quality brand of interior wall paints.  As a leading Decorative coatings manufacturer, we are one of the largest employers in the local market and operate from a 4,000m² production facility in the Bulebel Industrial Estate of Zejtun, last refurnished in 2020.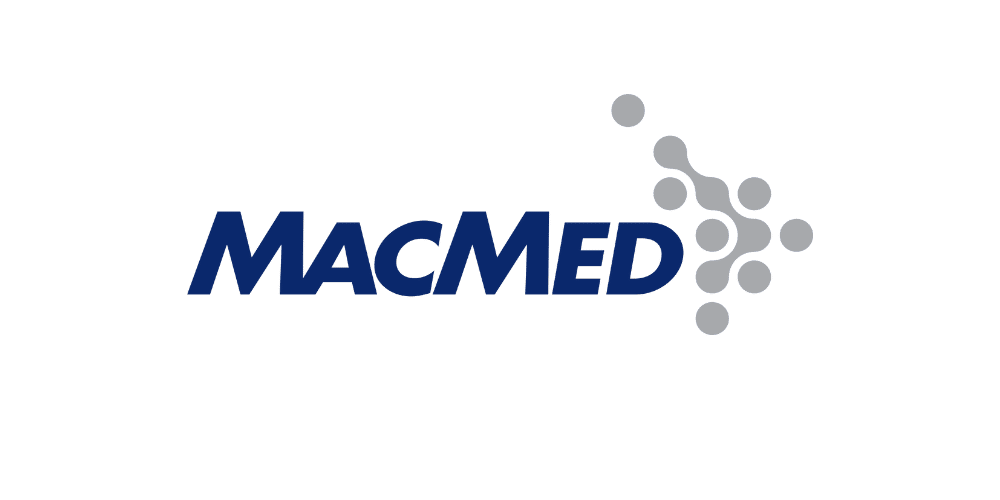 Importers & Distributors of Decorative Coatings, Tools & Allied Sundries; High Performance Coatings; Building Materials & Lighting Solutions
The market was liberalised upon Malta's accession to the EU in 2004 and shifted towards a greater demand for high value products, driven by major investments in infrastructure and the environment. Mac Med Limited was established in 2005 to capitalise upon these exciting developments and took over the distribution of Macpherson Paints, whilst commencing the distribution of its related decorative paint brands of Crown® and Sandtex®.
The distribution of AkzoNobel's® high performance coatings destined for application in the yacht, marine and protective coatings markets, that had started in 1996, was also transferred to Mac Med Limited in 2005. Other leading brands that have since been entrusted to our care include:
Atria® Exterior High Build Coatings – started in 2006;
Cinghiale® Brushes, Rollers and related sundries – started in 2007;
Novasol® Aerosol Paints – started in 2008;
Novacolor® Italian Style Marbled & Metallic Stuccos – started in 2009;
Novacolor® Lime Based & Eco-Friendly Paints – started in 2010;
RustOleum® Trim Paints & Floor Coatings – started in 2011;
Guard Industrie® Clear Coats – started in 2015;
Interpon® Powder Coatings – started in 2017;
AkzoNobel® Aerospace Coatings – started in 2017;
Stanley® Hand & Power Tools – started in 2018;
Philips and other lighting brands were acquired from Alf Mizzi & Sons Limited, enabling the expansion of the brands' presence. A dedicated showroom has also been set up to enhance increased visibility of these trendy and leading-edge ranges – started in 2018;
Knauf Germany's full range of high-performance plasterboards to meet all dry-lining requirements, including greater fire, moisture, vapour, sound and impact results. Such are used in conjunction with metal frame systems, offered with various fixings, jointing compounds and levelling plasters for both walls and floors – started in 2018;
Weber, part of the Saint Gobain group. The range includes technical solutions for the restoration of damp and saline masonry, consolidation and restoration systems for concrete structures, products for waterproofing, laying floors and providing thermal insulation (ETICS) to buildings – started in 2021.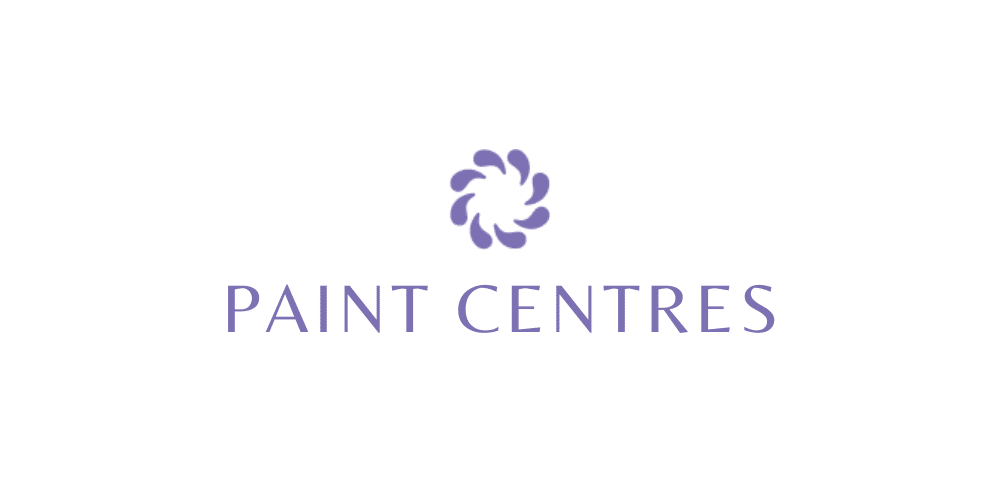 Retailers of Decorative Coatings, Building Materials, Tools & Allied Sundries, Installers of Resilient Flooring Systems, Shelving Systems, Play Equipment & Artificial Turf
Established in 1996, Paint Centres Limited is now present in two related segments. One that operates 7 retail points, plus the shop-in-shop activity introduced at Homemate in Mriehel, Malta's largest home improvement centre. In particular, the paint colour mixing proposition has also been franchised to another 16 independent retailers. These outlets offer thousands of shades and textures instantly via the latest colour matching and paint mixing machines. The other being Med Projects, transferred to Paint Centres Limited in 2023, which specialises in the supply and installation of all types of play equipment, urban furniture, plus a huge range of various resilient flooring systems and shelving solutions.
Colours & more
There are now 4 specialist Colour Mixing and Advice Centres under the Colours & more brand that offer a full range of trendy and inspirational design elements. There's Malta's largest dedicated paint centre, located in Swatar (established in 1998). The other 3 are also located in equally popular areas. Those in B'kara (established in 1996) and in Fgura (established in 1999) were formerly known as Just Paints, whilst another outlet opened in Zejtun in 2021.
Builders Depot
With 2 centrally located warehouses, that in Marsa (established in 2002) and now also in Burmarrad (established in 2022), one is never far from expert advice, an efficient service and the highest quality building materials, from everyday essentials such as paints, gypsum boards, waterproofing, tile adhesives and masonry plasters, to specialist products, such as Power & Hand Tools, Flooring and Lighting products.
Lights & more
Established in 2022, a full range of lighting fixtures, from chandeliers to ceiling lights, wall lamps, floor lamps and light fittings, from top brands and renowned designers can now be found at the new Lights & more showroom in San Gwann. With easy parking, we can be trusted to fulfil all of one's Lighting needs since we only deal with leading European Lighting brands to bring our customers the best quality and widest possible choice to suit every renovation or new build project, whether the design is traditional, modern or contemporary. Besides providing quality lighting, we offer an excellent customer service and affordable prices.
Med Projects
Established in 2009, Med Projects (formerly known as JGC Ltd) was acquired from the Alf Mizzi & Sons Group in 2017. Med Projects specialises in the supply and installation of various solutions. These include outdoor equipment for children's play areas and general sport and leisure facilities. Gym equipment for indoor and outdoor use, urban furniture lines, indoor and outdoor soft carpeting, seamless impact resistant flooring and artificial turf for sports, leisure and landscaping uses were added. The Company's portfolio of leading brands includes Holzhof, JungleGym, Casali Sports, BH Fitness and ItalGrass, amongst others.
WallToFloor's installation service, formerly part of Mac Med, was transferred in 2018, thereby continuing to offer a number of flooring solutions. These include the Tarkett® (started in 2010) and Dycem® brands, both leaders worldwide in the manufacture of Resilient Floor Coverings for use in Health and Aged Care, Hygiene, Industrial, Educational, Commercial and Retail establishments.
Two other key service lines that also moved include the supply and installation of Industrial Floor Coatings & Screeds by Flowcrete® and Liquid Damp Proof Membranes by Tremco illbruck®, both part of RPM USA. These activities are augmented through the supply and installation of a full range of heavy duty and light weight shelving units, retail shop fittings and archiving systems, all imported from leading European manufacturers.
We offer a wide range of products and services

Colours & more
Address:
Swatar
Birkirkara
Fgura
Zejtun



"*" indicates required fields